Please follow the instructions below to delete a person from a Circle:
Please open map screen --> tap 'My Circle' at the top --> tap the context menu icon (3 dots) --> slide to left on the user you'd like to remove from the circle --> option 'delete' should appear.
Keep in mind that you need to be a Circle owner to remove your family member from it.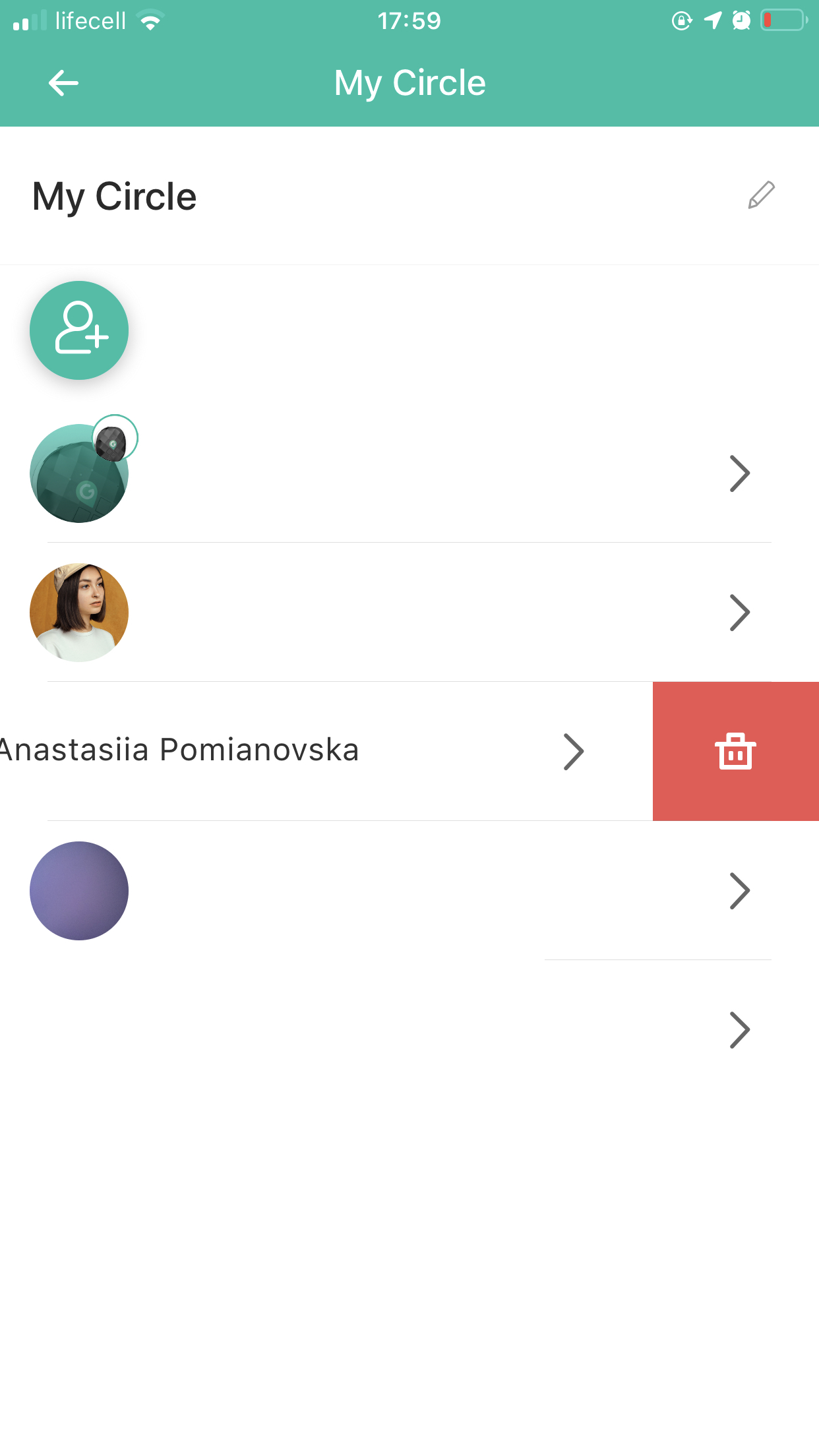 Still have questions? Drop us a line at support@geozilla.com. We'll be glad to help you.