Congratulations on purchasing GeoZilla GPS Tracker!
This guide will help you set up the device properly and get the most out of it.
Download GeoZilla app
Our Tracker works in connection with GeoZilla app. To download it on your iOS device, please follow this link, if you're using Android, visit this page. If you don't have an account with us yet, please create one by opening the app. If you're a registered user, please go to the next step.
Connect your GeoZilla GPS Tracker
Connect your GeoZilla Tracker in your GeoZilla mobile application by following 3 easy steps below:
1. Launch GeoZilla App
2. Press on Devices at the bottom of the screen
3. Find GeoZilla GPS Tracker on the list of devices, press "Connect", enter 9-digit device ID, and press "Next"
Add your Tracker to Circles
Open GeoZilla app
Open Devices section at the bottom of the screen
Choose your GeoZilla GPS Tracker from the list of devices
Tap Edit next to your device's name
Choose Circles you wish to add your device to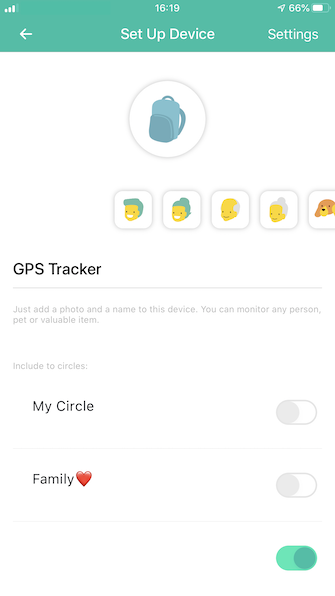 Set the location update frequency
Open GeoZilla app
Open Devices section from the bottom menu
Choose your GeoZilla GPS Tracker from the list of devices
Open Settings section from the top-right corner.
Open Location tracking frequency menu
Choose the needed frequency and click Save.
The smaller the range, the more it affects the battery life.
If it's easier for you to follow the guide with images, take a look at this article.
See your Tracker in action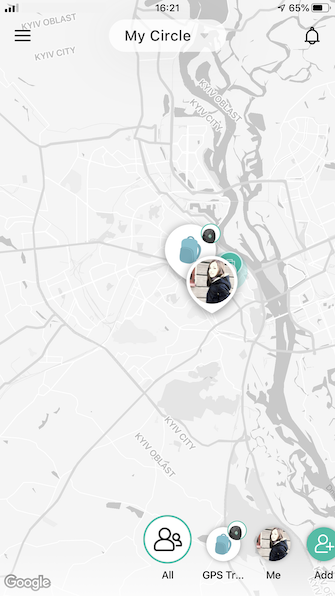 After completing the setup, you'll see where your Tracker is located on the map on the main screen.
By choosing the Tracker from the list of Circle members below, you can check its address and even create a Place. Places are a great way to know when your loved ones are leaving work or arriving home. Places are areas you can assign geofence zones for, so you are alerted when a family member enters or leaves a location.
For more information on Places, please read this article.
Manage your service plan
When GeoZilla Tracker receives location updates, it uses the wireless GSM network to transmit coordinates to the GeoZilla app, where you and your family can view the device's location. To send the location information you need to have an active cellular plan.
In GeoZilla app you can check how many days are left in your service plan, enable or disable auto-renew, and switch to another service plan. For more information, read this guide.
You can count on GeoZilla GPS Tracker when it comes to the safety of your loved ones and if you require assistance with the device, you can count on us:) Just drop us a line at support@geozilla.com. If any question or issue arises. We'll be glad to help you.